Hello again to our loyal MA1 customers.
Time to fill you in on more exciting news.
We have a few fights coming up this weekend with Athletes from Absolute MMA. (an MA1 affiliated gym) Sean Le Gourrierec is headed up to the Gold Coast to jump in the octagon for Brace 44. Sean will be cornered by MA1 Athlete Lukaz "the Lycan" Catibug who has made it all the way to the championship bout for Brace later this year. Also a sneaky shoutout to Simon Carson also headed to Brace for his first professional MMA fight. Both guys will be fighting Saturday night!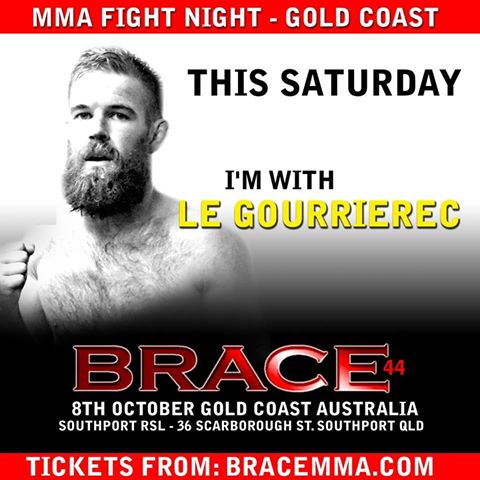 We also have MA1 athlete,

Albert "Timorese Assassin" Xavier

ready to fight at Powerplay 31 against Tumay Hamza in the K1 matchup at the Melbourne Pavilion on Saturday the 8th of October.
We would like to wish all three of our guys the best of luck in their events and hope they bring home the "W"
Moving along…
We have heaps and heaps of new stock in, literally tonnes of new products have rolled into our warehouses ready for new homes.
Just to name a few
Be sure to browse through our website and check out all the new gear that we have got in. We are pretty excited to be moving into our new warehouse in the coming couple of weeks, with heaps more room in the warehouse, that can only mean one thing…. (New toys)
Thanks for reading along, and once again.. Good luck to our guys this weekend!
TEAM MA1